We provide individualized portions based on your pet's specific caloric needs.
Each meal pack's size can be found on the bottom right corner. Reference each pet's profile in the Pets section of your NomNomNow Account to find what their customized meal pack size is and how many meal packs per day they should be served.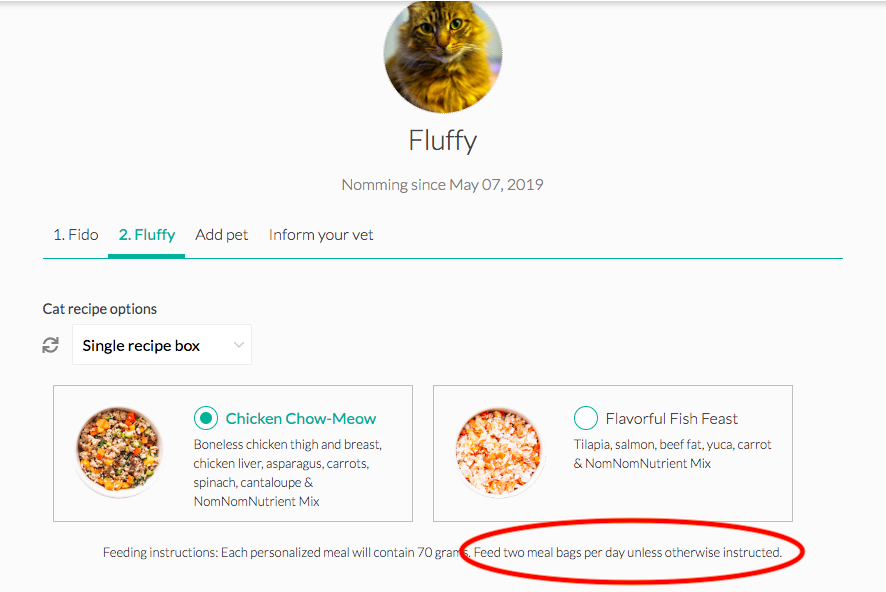 If you have any questions about how many meals packs to feed per day, please reach out to our Customer Care Team—we're always happy to help!