We provide individualized portions based on each of your pet's specific caloric needs.
The size for each meal pack can be found on the bottom right-hand corner. To find out how many grams each of your pets' meal packs should contain, reference the label on the inside flap of your box or look in their profile by following these steps:
Log in to your Nom Nom Account.
Click the Pets page in the upper right-hand corner.
Scroll down to find "Feeding instructions" under the Meal Plan section of the pet's profile.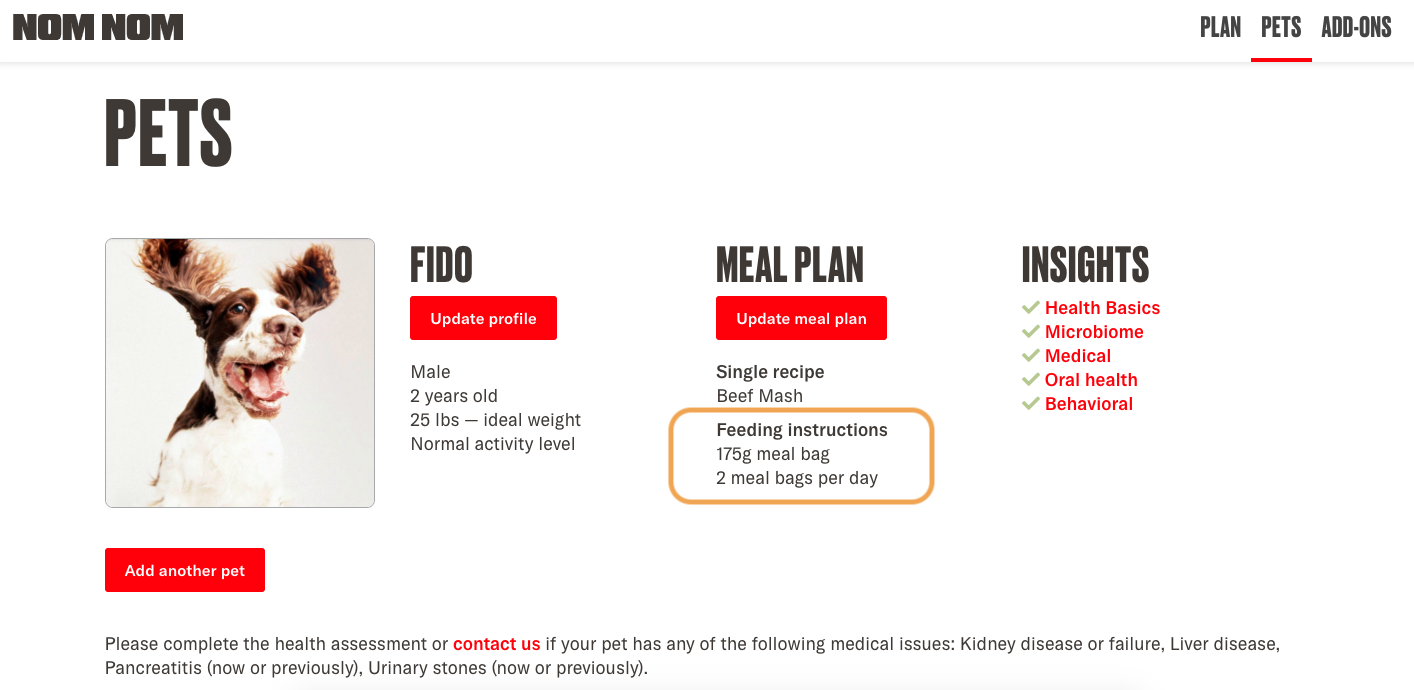 Whether you have one pet or multiple pets, this is an easy way to find out the size of each meal pack for each pet, as well as how many meal packs per day to serve to ensure they are getting what they need.