You can view the details of your subscription—including upcoming deliveries, deadlines, and subscription costs—in your NomNomNow Account.
Start by exploring your Home page. As you scroll down, you'll find:
Information on your last delivered order, as well as the Order Deadline for and information on your next order (to understand why we have an Order Deadline in place, please read this

Help Article).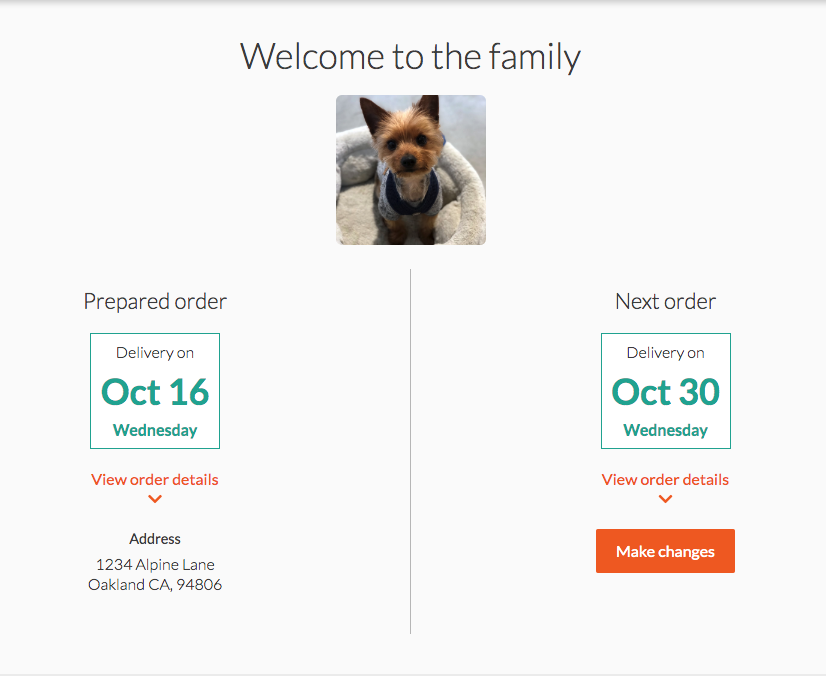 Meal plan details and pricing under "Subscription plan"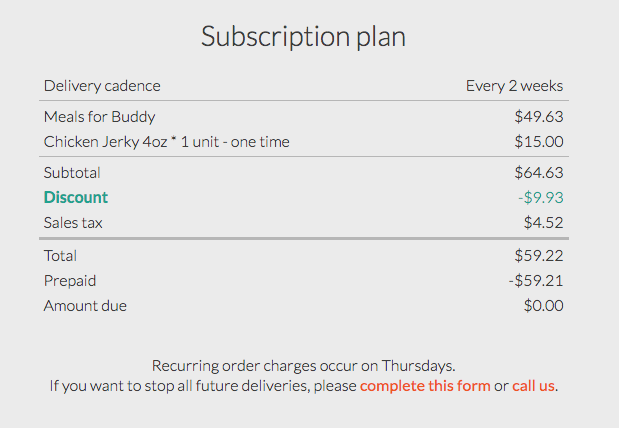 Account actions, including updating your shipping address, updating your email and phone number, updating your payment method, and more.
A few other need-to-knows:
Orders will automatically place on a recurring basis so your pet never runs out of fresh food.

Your credit card will typically be charged on Thursday when your order places. Your charge may vary if you have a credit balance, promo discount, or make changes to your account.

To view your charges: Log in to your

NomNomNow Account, scroll down to the Account actions section, select "Update payment card", and then click "Subscription history"